HVAC APPLICATIONS
We specialise in creating software for the heating, ventilation and air conditioning industry
Paramet has been developing HVAC applications for over 20 years to customers all over the world.
With a wealth of talent and expertise in this field, we are the obvious choice to provide the solution you need.
Get in touch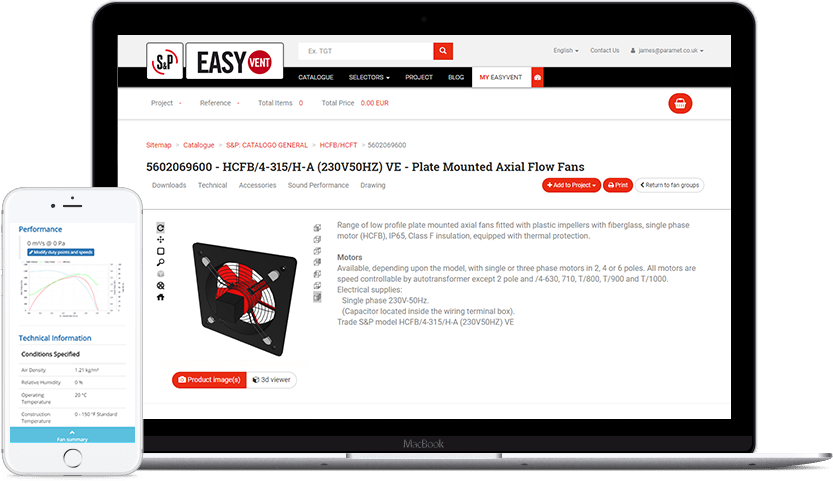 Why choose Paramet?
We have built up an impressive reputation over the last 20 years. These are some of the reasons why. 
Industry leading solutions
We pride ourselves in being the industry leader in selection software for the HVAC market.
First-class developers
Our talented workforce are all fully proficient full-stack developers, working with a wide range of technologies. 
Delivering on time
We understand that delivering solutions to the client late causes frustration and costs money. This is why we always give an accurate time frame upfront and stay in full contact with the customer.
Fantastic client relationships
Having a great relationship with your client helps to keep the project development process efficient and successful. We are proud to have loyal customers of over 20 years.
Desktop applications
Reliable and modern multi-platform desktop applications
Web applications
Secure and stable web applications using the latest web technologies
Mobile applications
Native mobile applications for all platforms
3D applications
Fully immersive 3D applications for all platforms.
Integration
Wide range of ERP and CRM system's integration.
Technology
Leveraging modern technologies
To provide you with the best value and ensure timely delivery, we are frequently expanding our knowledge of modern technologies. Whatever your application, we will employ relevant technologies to make quality solutions.
"We have developed several different digital assets with Paramet. They have the knowledge and the appropriate skills to approach any challenge. We are very happy in developing our bespoke fan selection tool which keeps us one step ahead of our competitors and gives the WOW factor to our clients!"