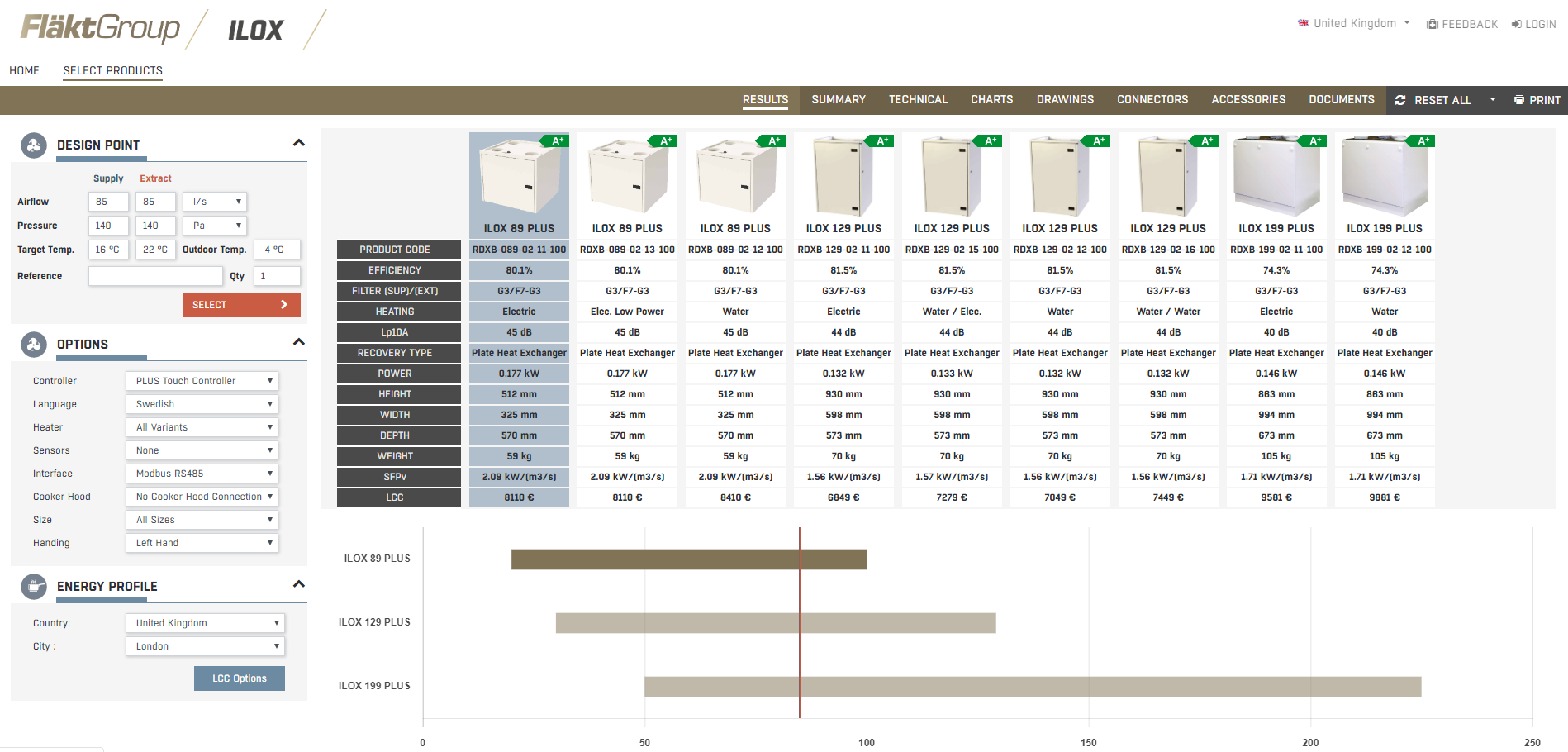 Project Brief
The brief from FläktGroup was to replace their aging Excel based calculation  spreadsheet with a state of the art responsive web based selection tool to aid in the selection and calculation of the ILOX range of residential heat recovery products.
We utilised our standard Cheetah, Aero and Ventilation Unit frameworks to create the system as well as translating the various calculations held within the excel based calculation.
The system takes a data driven approach to unit configuation allowing FlaktGroup to expand their product line-up by adding new configurations with different internal components.
The system is able to model the aero and therodynamic properties of the air through multiple air channels utilising third party dll calculation engines when required.
Technologies Used
ASP.Net
SQL Server
Aero
Cheetah
Vue.js
MVC
Configurator