Affinity Fan Selector is Howden American Fan's product selection tool for their centrifugal and axial range of products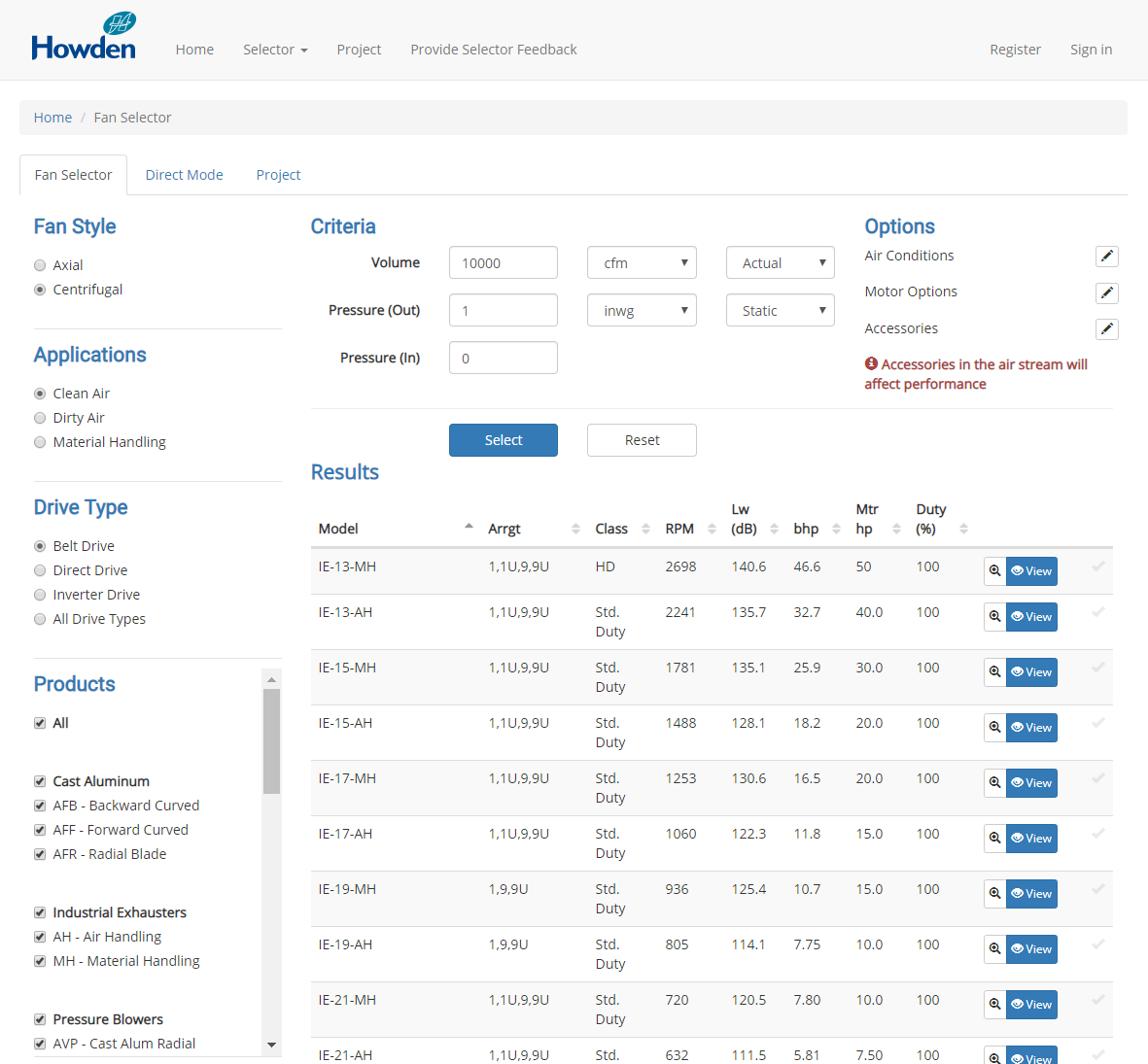 Project Brief
The brief from American Fan was to create a responsive web based product selector to cover their entire range of centrfigual and axial fans. 
One key requirement was to provide easy to use tools for their nationwide Representatives network to aid them in the process of offering American Fan Products. As such we built the system to allow the selection, configuration, project creation with revision management, full pricing and commission calculation as well as the ability to automatically push the project to order and into their ERP system once with a click of a button.
The system allows Representatives to share their own internal projects with their own staff as well as request asssistance from American Fan when required. 
Since this is a cloud based system American Fan utilise leverage business intellegence tools to help with shop floor scheduling and projection as well as anaylsis of customer requirements vs offering to aid in future product development.
We utilised our standard Cheetah based selection engine. 
Technologies Used
CSharp
ASP.Net
MVC
Knockout
SQL Server
Responsive
ERP
Cloud
jQuery
Cheetah